Cosmetic Dentistry
We all want a bright, dazzling smile. Not only does a picture-perfect smile help you look great, but it also helps you feel great and improves self-confidence. At South Austin Dental Studio, we're proud to offer a wide variety of cosmetic dental services to help you build the perfect smile makeover.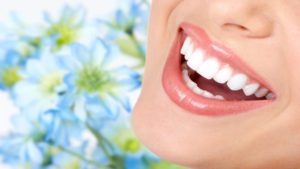 TEETH WHITENING
We can dramatically brighten and whiten your smile in just one office visit. Using a safe but strong gel-based bleaching agent, our in-office whitening procedures deliver dramatic results in less than 2 hours. If you'd like to whiten in the comfort of your own home, we can prescribe you a home whitening kit to use over one to two weeks for similar results.
PORCELAIN VENEERS
Veneers are an excellent method of addressing a wide variety of cosmetic issues, including tooth discoloration, minor cracks and chips, gaps and spacing problems, minor tooth reshaping, and more. Applying veneers takes several office visits, and involves an ultra-thin layer of porcelain that will be applied to your teeth to achieve your exact shade and shaping goals.
INVISIBLE BRACES
Gone are the days when realigning teeth required the unsightly brackets and wires of traditional braces. Today, invisible braces allow patients to straighten their teeth using a series of clear plastic aligners that are switched out every several weeks to gradually straighten teeth. Best of all, they don't come with dietary or cleaning restrictions, and they're simply removed for meals and daily oral hygiene.
CROWNS
Sometimes, dental wear-and-tear, infections, cracks, or procedures like root canals can necessitate a crown. Crowns can restore the full look and feel of a tooth to its original strength and appearance, and are an excellent way to save a tooth in many cases where the tooth is at risk. Today, crowns can be indistinguishable from your natural teeth, and are strong and durable restorative solutions.
BRIDGES
One of the simplest and most affordable methods of replacing missing teeth is a dental bridge. For one or more missing teeth, bridges can immediately restore your smile, as well as improve speech and the restore the ability to eat the foods you love. Bridges involve crowning "anchor teeth" on either side of the gap, which are connected to the new, artificial teeth.
DENTURES
Aside from bridges, another method we can use to restore missing teeth is dentures. Dentures are used to replace either some
or all teeth on both the top and bottom jaws. There are multiple types of dentures, and we'll work with you to find out which is the right option for you.
Removable dentures: These dentures are specially-fitted to your mouth and gums by your dentist, and can be removed. Specialized adhesives and a suction design hold these strong and convincing artificial teeth in place.
Implant-supported dentures: Implant-supported dentures provide additional stability over their removable Over a series of office visits, titanium anchors (the implants) are fused directly into your jaw, which stabilize and support dentures for improved confidence while eating and speaking.
TOOTH AND GUM RESHAPING
Irregularly-shaped gums that appear either too high up or too low can affect the look of your smile, as can irregularly-shaped teeth. Both these can be addressed with in-office procedures to achieve the look and shape of both your teeth and gums for that perfect smile.
It's amazing how a brand new smile can enhance your attitude and your confidence. If you're looking for a cosmetic dentist in Austin to address virtually any aspect of your smile, set up a consultation and we'll work with you to develop a plan to achieve your goals.
Emergency Dental Services
We typically can see Same Day Emergencies. Our patient care extends beyond our normal working hours. Our patients have phone access to our team.
Our staff strives to make each interaction with patients clear, concise, and inviting. 
Please contact our friendly reception staff with any general or dental enquiry.