The Most Common Questions About the Placement of a Front Tooth Crown
Sometimes a front tooth crown may be deemed necessary for purposes of further protection, for say, a root-canal treated teeth which may tend to be more fragile that it previously was. Although there are times when getting a front tooth crown may cross a dental patient's mind solely for aesthetic purposes, such as a better appearance for the front teeth which may have some unwanted permanent stain.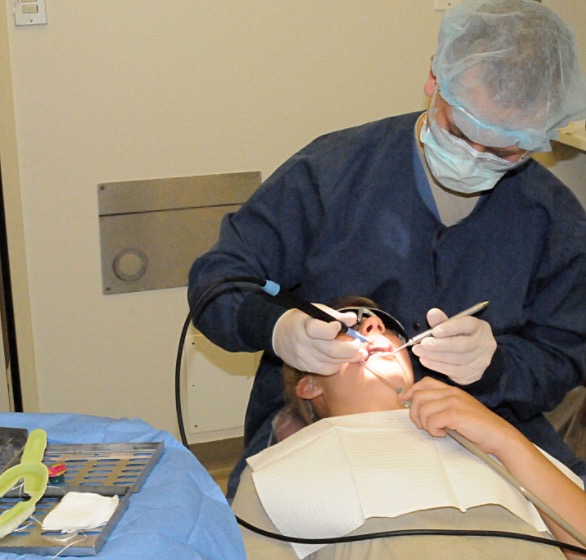 Are You Thinking of Getting a Dental Cap?
Assess your reasons. Some of the more common cases in which a front tooth cap may actually be more of an essential than an impulse on your part are that there is severe damage that led to a very apparent, and even potentially harmful, crack; or it suffers from near irreparable decay; and again, if it has undergone a root-canal procedure.
YOUR OPTIONS
A porcelain front tooth cap. This is the most widely preferred because of the natural appearance of porcelain which blends in with the color of the enamel of the surrounding teeth. It is also known for being durable and longstanding.
Extra-strength all ceramic dental cap. Although very durable and does not cause a black line to develop along the gumline affected by the placement of the dental crown, it is less popular because it looks too polished and hence much less natural-looking than a porcelain tooth crown.
Porcelain fused with metal. A porcelain tooth cap, once fused with metal for purposes of furthering the strength and durability of the bonding to the natural tooth, ends up not as natural-looking as the all porcelain choice of tooth crown. This may be more fitting for the less conscious and more concerned about the longevity and resilience of the use of the front tooth crown.
Caring for Your Front Tooth Crown
Treat your front tooth cap just the way you treat and care for your natural teeth.
Do your everyday oral care routine, which includes properly brushing your teeth at least twice daily with the right toothbrush, that is one with soft bristles, flossing without putting in too much effort when trying to remove stubborn food debris from between your teeth, and rinsing your mouth with a bacteria-fighting mouthwash.
Despite this seemingly regular dental care routine, there are things to avoid too. You are wearing artificial teeth and that means it does not function as naturally as your other permanent teeth.
You have to be more conscious when it comes to erroneous, if not unhealthy, habits. These are such habits as biting on your nails, chewing on solid food that is too hard for your tooth crown to endure. Rather bad treatment of your teeth can include using them to bite off the synthetic pouch packaging of your junk food to open it, which is terribly bad for your teeth, artificial or not.
Learn more about a front tooth crown, and how you may choose the right kind for you, at South Austin Dental Studio. We will make sure that you leave with a smile on your face.